What Star on the Flag are You?
What Star on the American Flag Are You?
There have been 27 official versions of the American Flag throughout history. Each time a State is added to the union, a star is added to the flag the next Fourth of July. None of the previous flags ever become obsolete and they can be flown at any time. From the 1863 American Flag to the modern day version, learn which star on the flag represents which state below!
13 Star American Flag (1777-1795)
Connecticut, Delaware, Georgia, Maryland, Massachusetts, New Hampshire, New Jersey, New York, North Carolina, Pennsylvania, Rhode Island, South Carolina and Virginia
15 Star American Flag (1795-1818)
Kentucky and Vermont
20 Star American Flag (1818-1819)
Indiana, Louisiana, Mississippi, Ohio, Tennessee
21 Star American Flag (1819-1820)
Illinois
23 Star American Flag (1820-1822)
Alabama and Maine
24 Star (1822-1836)
Missouri
25 Star (1836-1837)
Arkansas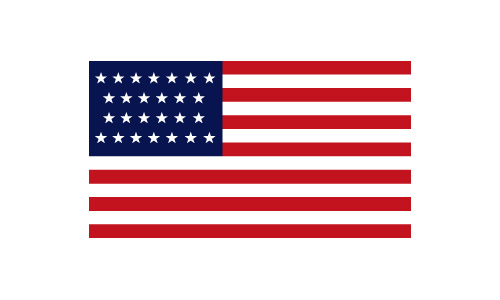 26 Star (1837-1845)
Michigan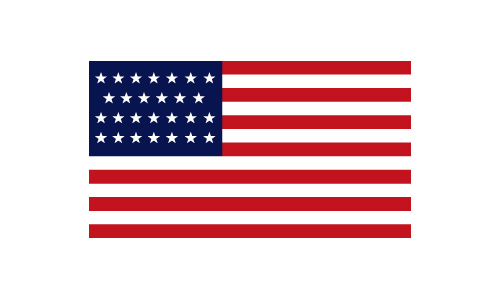 27 Star (1845-1846)
Florida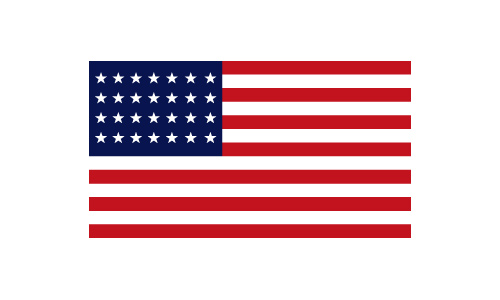 28 Star (1846-1847)
Texas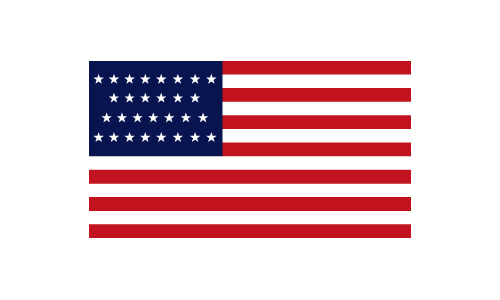 29 Star (1847-1848)
Iowa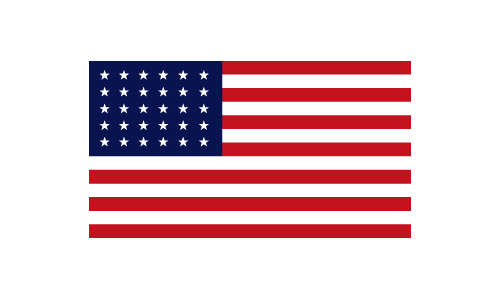 30 Star (1848-1851)
Wisconsin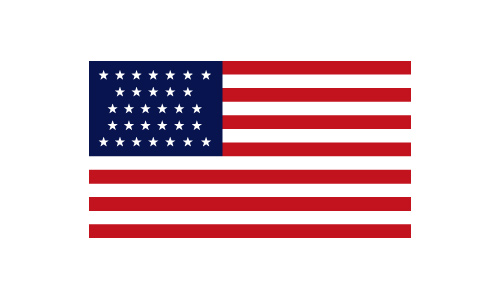 31 Star (1851-1858)
California
32 Star (1858-1859)
Minnesota
33 Star (1859-1861)
Oregon
34 Star (1861-1863)
Kansas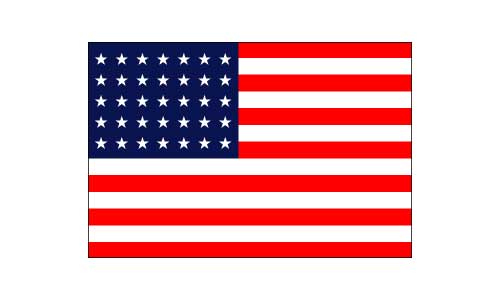 35 Star (1863-1865)
West Virginia
36 Star (1865-1867)
Nevada
37 Star (1867-1877)
Nebraska
38 Star (1877-1890)
Colorado
43 Star (1890-1891)
Idaho, Montana, North Dakota, South Dakota and Washington
44 Star (1891-1896)
Wyoming
45 Star (1896-1908)
Utah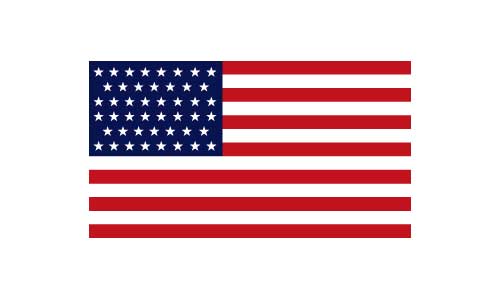 46 Star (1908-1912)
Oklahoma
48 Star (1912-1959)
Arizona and New Mexico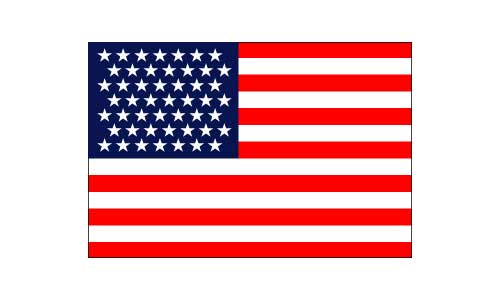 49 Star (1959-1960)
Alaska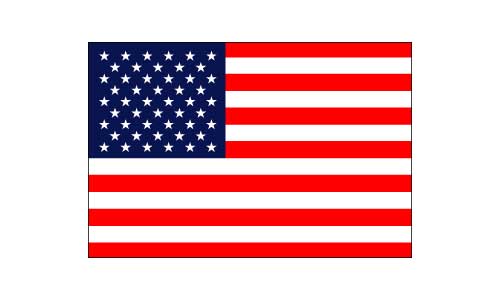 50 Star (1960-Present)
Hawaii
Related Pages:
Polyester American Flags for Sale
By Chad Creech, All Star Flags